Shokugeki no Soma is my favourite anime this season and every episode is a total foodgasm! I was really excited by the

Chaliapin Steak don when I saw the characters' reactions to the dish so despite not liking beef I just HAD to cook it and try it for myself!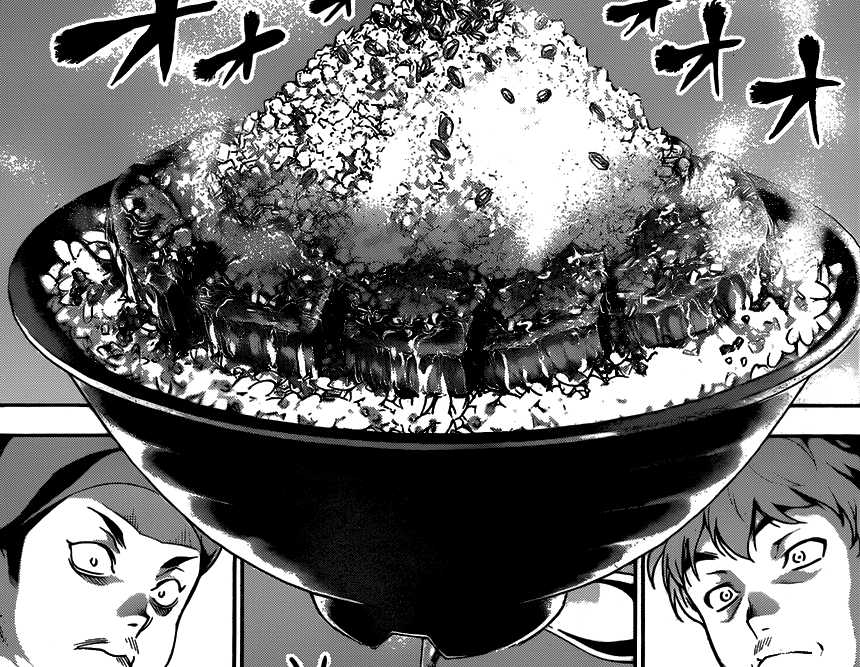 Sadly I didn't have a big enough bowl so mine's not a 'don' but I cooked the steak the same way as Soma-kun, I even used super cheap steak! [Tesco's easy cook steak because I really do know nothing about steak]
The only other changes are:
* chicken stock and a splash of vodka instead of red wine
This was VERY yummy! Despite not liking beef, I really, really enjoyed this dish! While the steak was yummy, it was the onions and sauce that really made it a great dish for me. It's not a lie, it really does make you keep shoveling and it really is a bit sad when you're finished because the flavours leave you wanting more. I will definitely be making this again!